— UPDATE: Please read the comment (below) for an explanation from the Alexander campaign —

Former Republican Ian Alexander has a few problems with his campaign finance report. Alexander is running in the DFL Primary for the 59B seat vacated by Bobby Champion who is running to replace Sen. Linda Higgins. He faces Terra Cole and Ray Dehn next Tuesday, August 14, 2012.
Alexander says he raised $18,324 yet only has $4,908.84 left. What happened to the $13,415.16 that is unaccounted for? He says his campaign only spent $50. Unfortunately, the math doesn't match. (Click on the image below to go to the report.)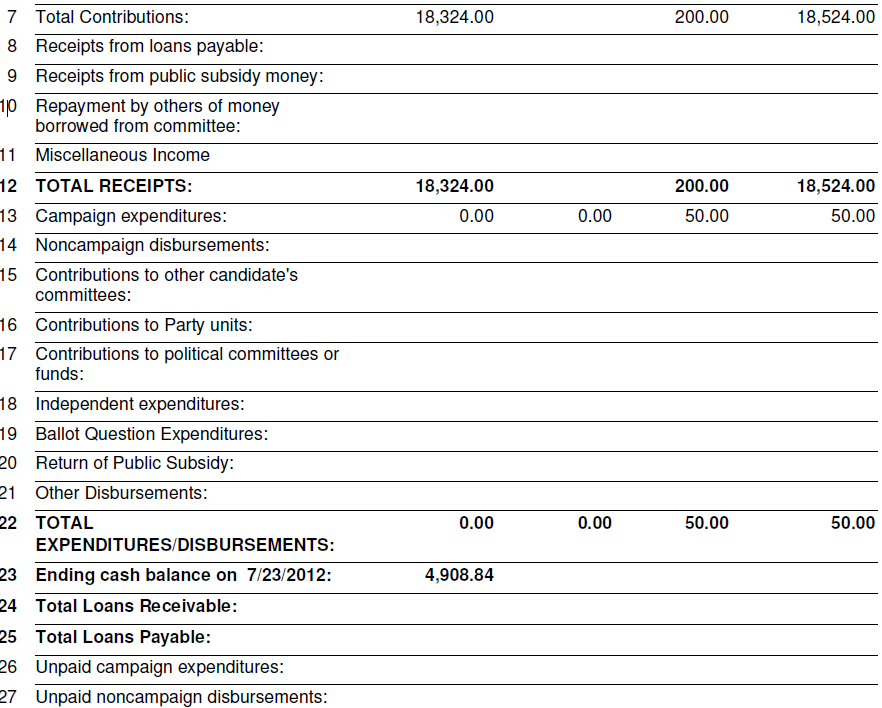 This missing $13K+ most likely went for literature, mailings and fundraising. Its unlikely anyone donated the printing and mailing costs and his report does not indicate much of any In Kind contributions.