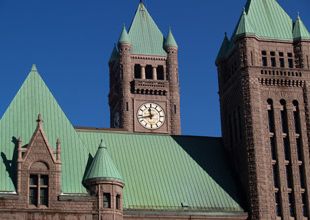 Another aspirant will make it official.

Former Minneapolis City Council member Jackie Cherryhomes will kick-off her campaign for mayor Saturday…

Cherryhomes lives in north Minneapolis, a part of the city that was devastated by job loss during the recession.

She represented the area on the City Council for 12 years, eight of (them) as council president. Cherryhomes lost her seat in 2001 to Green Party candidate, Natalie Johnson Lee, who bested her by just 72 votes.
With that time lapse, it's hard to say what kind of base Cherryhomes, who was far from low-profile, might have remaining. On the other hand, she's no newbie, in the matter of (successfully) negotiating the city's political structure.