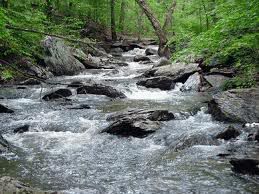 Though, it could have been a lot worse, as it undoubtedly is in places like Ohio, Wisconsin, and Florida. This article explains what ultimately went down, with the attacks on the environment undertaken by the Republican legislature.

Though the legislature proposed a drastic 22 percent cut to environmental programs and services in their initial Omnibus Environmental Finance Bill, this legislation was vetoed by Governor Dayton. Later, in the compromise bill put together by the Governor and the Legislature during special session, overall state general fund expenditures increased significantly, but environmental funding was still cut by 14 percent. The Pollution Control Agency alone – whose workers ensure that Minnesota's air, water and land are safe – has a 40 percent cut to its state support in this compromise bill.

This disproportionate, 14 percent cut severely impairs our state's ability to protect and restore our lakes, rivers, streams, habitat, parks and more. These significant cuts go against Minnesota voters' clear wishes to do more, not less, to protect our state's water and Great Outdoors.
Since the executive branch of state government is still the province of the sane, there was some mitigation.

There were many bad policies proposed by the Legislature that MEP advocated against, both through lobbying and through public outreach. We are pleased that several of these policies were ultimately defeated:
– Logging our state parks
– Repealing the Mississippi River Corridor Critical Area designation rules
– Imposing a two-year freeze on creating or updating any and all water regulations
– Repealing Minnesota's 17-year-old moratorium on building new nuclear power plants
– Unraveling restrictions on pollution from newly constructed coal-fired power plants, a critical part of the 2007 Next Generation Energy Act
That items like that even made it onto any bills, makes it entirely clear how compelling is the need to take back, and hold, the legislature.