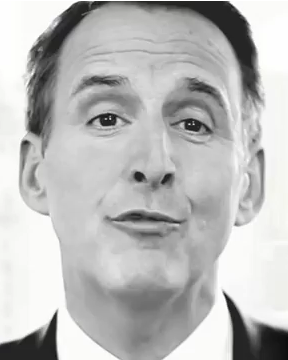 Former Minnesota Governor Tim Pawlenty's 2012 presidential campaign is going nowhere. Fast. There is no excitement surrounding his campaign. He is utterly lacking in charisma. He just can't seem to pull out of the lower single digits in polls. Furthermore, he bombed at the NH debate, the first chance most Republicans had to compare their choices.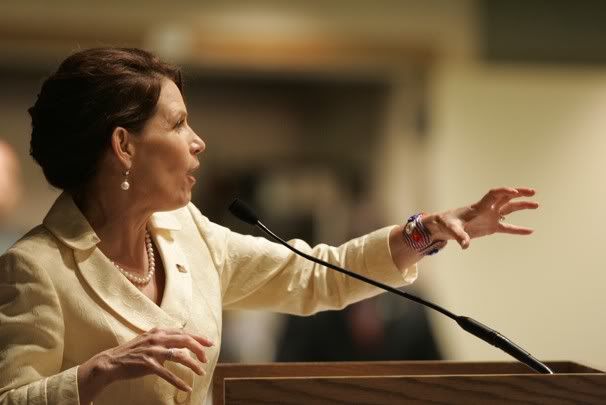 Contrariwise, Rep. Michele Bachmann's star is rising. There is considerable excitement amongst Republicans about her campaign. She did really well at the NH debate. She recently polled a close 2nd to presumptive front runner Mitt Romney.
So into the breach steps Ron Carey. Carey is the former chair of the MN GOP and former Bachmann Chief-of-Staff. He's on Pawlenty's campaign team. And writes an op-ed in the Des Moines Register asserting the Bachmann isn't ready to lead.

As the former chairman of the Minnesota Republican Party during the tenure of Gov. Tim Pawlenty, as well as the former chief of staff to U.S. Rep. Michele Bachmann, I have watched both candidates from behind the public scene. I've seen how they handle the pressures of the job; I've seen how they lead a staff; and I've seen how they would govern if elected to the most powerful office in the world.

Having seen the two of them, up close and over a long period of time, it is clear to me that while Tim Pawlenty possesses the judgment, the demeanor, and the readiness to serve as president, Michele Bachmann decidedly does not.

The Bachmann campaign and congressional offices I inherited were wildly out of control. Stacks upon stacks of unopened contributions filled the campaign office while thousands of communications from citizens waited for an answer. If she is unable, or unwilling, to handle the basic duties of a campaign or congressional office, how could she possibly manage the magnitude of the presidency?
That's all you have, Ron? Geez. So she was raking in so much money that it didn't get processed quickly. That sure as hell isn't Pawlenty's problem (his campaign is broke).
And the only other poo you can fling is that she doesn't respond to constituents? Seriously? Everybody knows she has no time to do her job. Prior to running for President, she was far too busy appearing on Fox News and right wing radio as well as fundraising to actually do her job. She's so busy promoting herself, her legislative accomplishmenst are zero.
Ron, we've known this for years. You could have used more hard-hitting stuff like what you hinted at in the Star Tribune article in which you were quoted:


Critics say that Bachmann's shoot-from-the-lip style and her propensity to keep her own counsel have led to a growing pile of headline-inducing exaggerations and misstatements.
(No link available, premium content at the Strib)

And then the Baghdad Bob of Minnesota politics, former MN GOP Chair Ron Carey, provides some amazing honest sounding insight. Carey was her Chief of Staff for a while (he's currently on Pawlenty's 2012 Prez team so he may have ulterior motives) so he's our best source for first hand material on this:

"It was a challenge, and still is, to keep her facts totally correct," said Carey, who served as Bachmann's top aide for six months. Carey, who now supports Pawlenty for president, says that he and others on her congressional staff would sometimes work overtime to clean up her inaccuracies, which he attributes to a thirst for attention, a fast pace and a "swashbuckling" style that sometimes ignores advice.
Don't you think attacking her as a liar would go further, Ron?