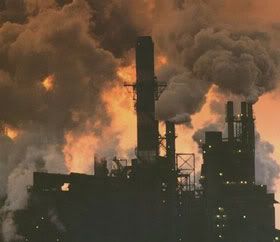 The State Senate just passed its version of a solar energy mandate, and the assistant minority leader had an interesting, well, "argument" seems a little generous. Let's call it an attitude in the form of an argument.

While much of the criticism on the Senate floor focused on costs to businesses and residential customers, Assistant Minority Leader Bill Ingebrigtsen, R-Alexandria, questioned whether Minnesotans should even try to address climate change.

"I have never, quite frankly, fallen for this global warming thing … and this huge, terrible amount of scare that has been going on in this country about how much pollution and how much acid rain and so on and so forth," Ingebrigtsen said.
Let's try to follow the logic: I don't believe global warming because I don't believe it; global warming is a pollution issue; therefore all pollution is fake. OK, got it. I suppose it's possible Ingebrigtsen doesn't know what global warming, acid rain, and "so on and so forth" are, so he truly doesn't know they're different things, but I'm not sure that actually makes him look any better.
For the conservatives who come looking through this site once in a while, I'll completely concede that you could argue that there are costs that exceed gains — assuming you're not dismissing the gains because you think global warming is a hoax. You could argue the 1% standard is too high to be achieved, or that costs will be borne by people who can't bear them or who didn't cause the problem. That would be fine. Dispute all you want to how to cope with global warming, but acknowledge that those aren't the arguments your legislative leader is making. He's in full-blown denialism, not merely refusing to accept overwhelming evidence, but lumping all problems together and dismissing all of them.
Come on, conservatives … acid rain denial now, really?

{ 0 comments }