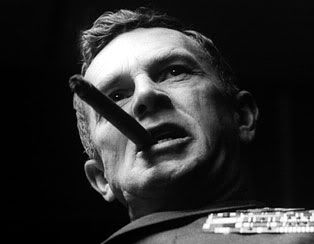 Rep. Chip Cravaack (R-MN/NH) has several huge problems. Aside from moving his family to New Hampshire, collecting disability for untreated sleep apnea while serving in Congress, spending $1k/mth of taxpayer dollars on an SUV, his biggest problem is he's done nothing. No jobs created and he has virtually nothing to point to in terms of accomplishments.
It now appears that Cravaack is coming down on the side of Big Brother and supports surveillance of American citizens.
Its become apparent that the Department of Homeland Security is tracking what people say on social media and are building files on bloggers. So the House Committee on Homeland Security held a hearing on it. Both Republicans and Democrats were alarmed.
But Cravaack's comment was interesting:

Rep. Chip Cravaack (R-Minn.) expressed concern over a report from EPIC that the Homeland Security Department is using the program to monitor public reactions to government programs.

Chavez said he was not aware of the program being used for that purpose.
(The Hill)
Cravaack's comment seems as if he's ignorant of EPIC's complaint. The complaint has little to do with monitoring the public reactions but more to do with building files about citizens.
This indicates Cravaack wasn't particularly concerned about civil rights or privacy infringements. Instead of asking a question, it appears he only made a statement:

11:00 AM – Rep. Cravaack is up for questioning. Part of General Dynamics contract to track what is negatively being but to see if agencies or departments are meeting standards. It is part of operational awareness.
Then other committee members have a back and forth over this issue. It appears that Cravaack only wanted to make a supportive statement.
{ 0 comments }