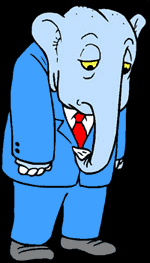 To unsuccessfully distract Minnesota voters from their dastardly vote suppression plans, Minnesota Republicans shrieked about the threat of vote fraud. Of course, they couldn't point to any but the theoretical possibility sure frightened them.
Well, here are two examples you may not want to cite.
There were two cases of vote fraud that occurred during the 2012 election. And they'll be charged with a felony.
But here's the kicker: They both had valid Minnesota identification! Voter ID wouldn't have prevented their crime.
Two permanent resident, non-citizens registered to vote and voted. And they got busted.

The articles spurred a couple of questions. What were the "Minnesota identification cards" the brothers held? Who checks the registration forms? Finally, if the brothers had not checked the box indicating that they weren't citizens, would they have been caught? Would those people registering before elections have their status reviewed?

Bluestem obtained copies of the criminal complaints from the Mower County Courthouse. Both complaints (50-CR-12-2859 and 50-CR-12-2860) included Defendant Fact Sheets listing the men's "Minnesota identification cards." After some checking, we confirmed that these are valid drivers' licenses, legally obtained (lawful permanent residents, while not citizens, can obtain licenses).

Note that while non-citizens, the men are authorized to live and work in the United States, not the undocumented resident that Minnesota Majority's Dan McGrath represented in a cartoon person in a mariachi costume in order to frighten the base.

Thus, this wasn't a case that requiring a state-issued photo ID to vote would have solved, unless the election officials paid more attention than they did under current law to both the registration form–and the licenses' status information. The men had valid, legal, state-issued photo id–what they didn't have in order to be eligible to vote was citizen status.
(Bluestem Prairie)